轉載
CABA美中生物医药协会2017年会暨十周年庆典召开在即
Original
2017-04-27
Jo Lee
CABA
CABA10th Annual Conference
May 6, 2017
📍2345 Commonwealth Ave, Newton, MA 02466
🕙10:00 AM to 6:00 PM on Saturday, May 6, 2017.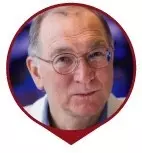 Gordon Freeman
Gordon J. Freeman, PhD works in the Department of Medical Oncology at Dana-Farber Cancer Institute and is Professor of Medicine at Harvard Medical School. Dr. Freeman earned his BA in Biochemistry and Molecular Biology, and PhD in Microbiology and Molecular Genetics from Harvard University. His research has identified the major pathways that control the immune response by inhibiting T cell activation (PD-1/PD-L1 and B7-2/CTLA-4) or stimulating T cellactivation (B7-2/CD28).

Carmen Bozic MD is Senior Vice President of Global Development at Biogen, accountable for developing, obtaining and maintaining regulatory approval of therapies in Biogen's therapeutic focus areas of Neurodegenerative and Rare Diseases. Dr. Bozic is an experienced drug development leader with 18 years of progressively increasing responsibilities in the biopharmaceutical industry.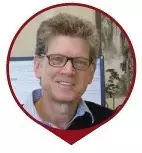 Dr. Kaitin is Professor of Medicine and Director of the Tufts Center for the Study of Drug Development at Tufts University School of Medicine. Dr. Kaitin alsoholds appointments as Advisory Professor at Shanghai Medical College of Fudan University in China; Visiting Executive at the Tuck School of Business at Dartmouth College; and faculty of the European Center for Pharmaceutical Medicine at the University of Basel.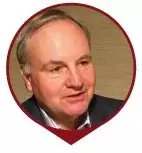 Ken LeClair received his undergraduate degree from Bowdoin College and a Ph.D. in Immunobiology from Yale University.
He did a postdoc at the MIT Center for Cancer Research andhad an academic appointment as Assistant Professor of Medicine in theImmunology Division of the Beth Israel Deaconess Medical Center at the Harvard Medical School.
He joined Editas Medicine late in 2016 and is working to help bring CRISPR-based therapies to the clinic and to market.
Samarth(Sam) Kulkarni is the Chief Business Officer of CRISPR Therapeutics since 2015. At CRISPR, Sam is responsible for Corporate Strategy, Business Development, and Investor Relations. Sam has significant expertise in strategy and operations in biotech and a wide range of related cutting-edge therapeutic technologies.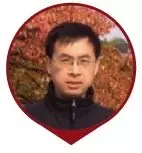 Weng, Xinyu, Ph.D, is First Secretary of the Embassy of the People's Republic of China to the United States of America. As the primary point of contact for China Food and Drug Administration (CFDA) in the U.S., Dr. Weng is committed to strengthening bilateral food and drug regulatory cooperation between China and the U.S., and reaching out to the U.S. food and drug industry.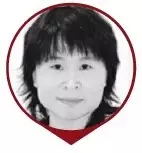 Dr. Hui Cai joined WuXi AppTec in 2009 as Vice President of Business Development, and is currently Vice President of Corporate Alliances, and Head of PR and Corporate Communications.
Prior to WuXi, Dr. Cai spent 10 years at Johnson& Johnson Pharmaceutical Research and Development leading multiple drug discovery programs in the therapeutic areas of inflammation and autoimmune diseases.
Lynn Yang is focusing on healthcare investment. Prior to joining Sequoia Capital in May, 2015, Lynn worked at Legend Capital healthcare team. Lynn accomplished investment deals in different area of healthcare industry. Before setting her foot in venture capital, Lynn worked as business development manager in Johnson & Johnson and product manager at GE Healthcare.
Mrs. Yang holds a MBA from Duke University and Master of Clinical Science from Huazhong Technology University.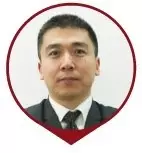 Dr. Yongzhong Wang is the President of Pharmaceuticals and Executive VP of Simcere Pharmaceutical Group. He manages API manufacturing, sales and international regulatory affairs of the group, as well as Simcere Europe. Prior to Simcere, Dr. Wang was the CEO of Chengdu Kanghong Biotechnology Co., Ltd, a leading biotech company in China.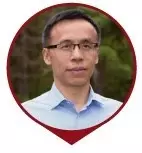 James (Jianguo) Yang, Ph.D.
Dr. James (Jianguo) Yang has over 20-year extensive experience in biopharma industry. Currently, Dr. Yang is President / CEO Abpro-China. Before joining Abpro, Dr. Yang was CSO / VP Biologics in Qilu Pharmaceuticals, and also had scientific leadership positions in Abbott Lab Pharma Division, MedImmune /Astra Zeneca, and Genzyme / Sanofi.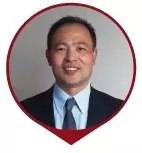 Dr. Junzhi (John) Yao received his PhD degree in chemistry from Wuhan University. He joined Medicure Inc. in Winnipeg, Canada as a Research Scientist conducting drug discovery research for cardiovascular diseases and stroke.
In 2009, Dr. Yao co-founded TC Scientific Inc. in Edmonton, Alberta, Canada, which has become one of the top CROs in Canada.
09:00 - 10:00 am Registration / Social Networking
10:00 - 10:05 am Opening Remarks, Kevin Fang, Ph.D., Conference Chair, President-Elect, CABA
10:05 - 10:15 am Introduction of CABA, Eric Shi, Ph.D., President, CABA
Session I – Novel Therapies for Cancer and Neurological Diseases
SESSION CHAIR:

Lan Cao, Ph.D.

and

Cindy Yang, MBA.
10:15 - 10:50 am

Samarth Kulkarni, Ph.D

., Chief Business Officer, CRISPR Therapeutics.
"CRISPR-based Therapeutics: Making it a Reality in Asian Markets"
10:50 - 11:25 am

Ken LéClair

, VP, Technical Development and Manufacturing, Editas Medicine.
"Development of Cell and Gene-Edited Products"
11:25 - 12:00 pm

Carmen Bozic, M.D.

, SVP Global Develop, Biogen.
"Innovationsin Intrathecal Antisense Oligonucleotide Therapy for Neurological Diseases"
LUNCH AND VENDOR SHOW: 12:00 - 1:30 pm (LunchProvided on Site)
12:45 - 1:05 pm

John Yao, Ph.D

., Co-founder and CEO, TC Scientific Inc.
"A CRO's View of the Pharma Landscape" hosted by Ellen Fan, MSc
SESSION II – Global Innovation, Investment,and Entrepreneurship
SESSION CHAIR:

Jian Shao, MBA
1:30 - 2:05 pm

Hui Cai, Ph.D.

, VP of Corporate Alliances and Head of Communications, WuXi AppTec.
"Platformand Ecosystem for R&D Transformation"
2:05 - 2:40 pm

James Yang, Ph.D

., President and CEO, Abpro-China.
"Strategic Partnership for Success in Biologics"
2:40 - 3:15 pm

Yongzhong Wang, Ph.D.

, President of Pharmaceuticals and Executive VP of Simcere Pharmaceutical Group.
"Innovationsacross the Border, a Personal Journey"
3:15 - 3:50 pm

Lynn Yang, MBA

, General Manger, Sequoia Capital "Sequoia China Healthcare Investment Strategy"
3:50 - 4:20 pm COFFEE BREAK AND VENDOR SHOW
SESSION III - Global Pharma Trends, CFDA Regulatory Reform and Scientific Advancement in PD-1 Research
SESSION CHAIRS:

Wendy Yang, MBA

and

Susan Qu,Ph.D., MBA
4:20 - 4:55 pm

Kenneth Kaitin, Ph.D.

, Professor and Director, Tufts Center for the Study of Drug Development, Tufts University School of Medicine
"The Global Landscape for Pharmaceutical R&D: Current Trends - Future Opportunities"
4:55 - 5:30 pm

XinYu Weng, Ph.D., MBA

, First Secretary of the Embassy of the China to the USA.
"Overview of CFDA Drug Regulatory Reform"
5:30 - 6:05 pm

Gordon Freeman

, Dana-Farber Cancer Institute, Professor, Medicine, Harvard Medical School.
"PD-1Cancer Immunotherapy"
6:05 - 6:10 pm Closing Remarks
6:10 - 8:30 pm 10th Anniversary Evening Celebration
Key Feature: Former Presidents' Documentary Film
6:50 - 7:50 pm Dinner
7:50 - 8:30 pm Performances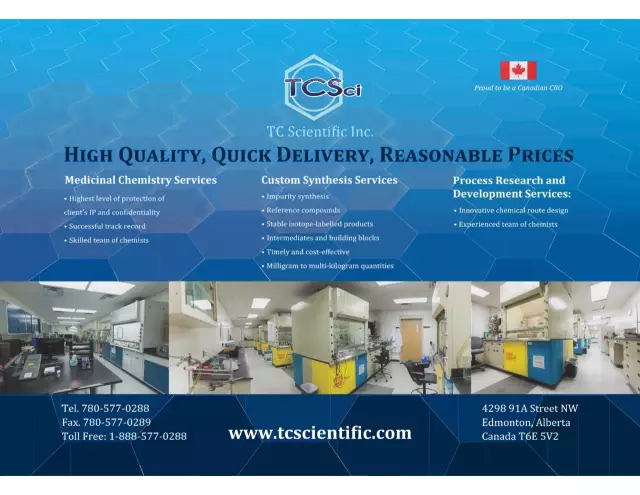 Registration
Link: http://caba-annualmeeting-2017.eventdove.com(请复制此链接并在浏览器中打开)
也可点击文末"

阅读原文

"或长按以下图片提取

二维码

直达注册页面。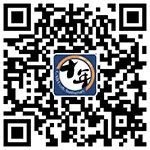 CABA is a 501(C)(3) not-for-profit professional organization registered in Massachusetts since May 2007. CABA is committed to promote public awareness of advancement in the pharmaceutical and biomedical industry, professional interactions in the fields of life sciences, global biomedical innovations and business development.